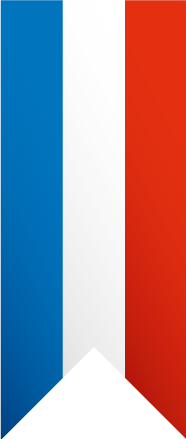 Our awards
Mamie Normandie is proud to present the awards she has received for her passion and commitment to making good and true products.
Our Fallue is a favorite !
The magazine Saveurs Thermomix gave us the honor of tasting our homemade Fallue and... It's a favorite !
With a nice score of 9/10, we are very happy that our artisanal brioche is so popular.

Mamie Normandie, rewarded by the Réseau Entreprendre
In October 2017, the Entreprendre network gave an award to the company Mamie Normandie, as well as to its President Mr. David ABDOU, in order to congratulate him and his team for the work done.
We would like to thank all the actors of this network for their help during this launching year.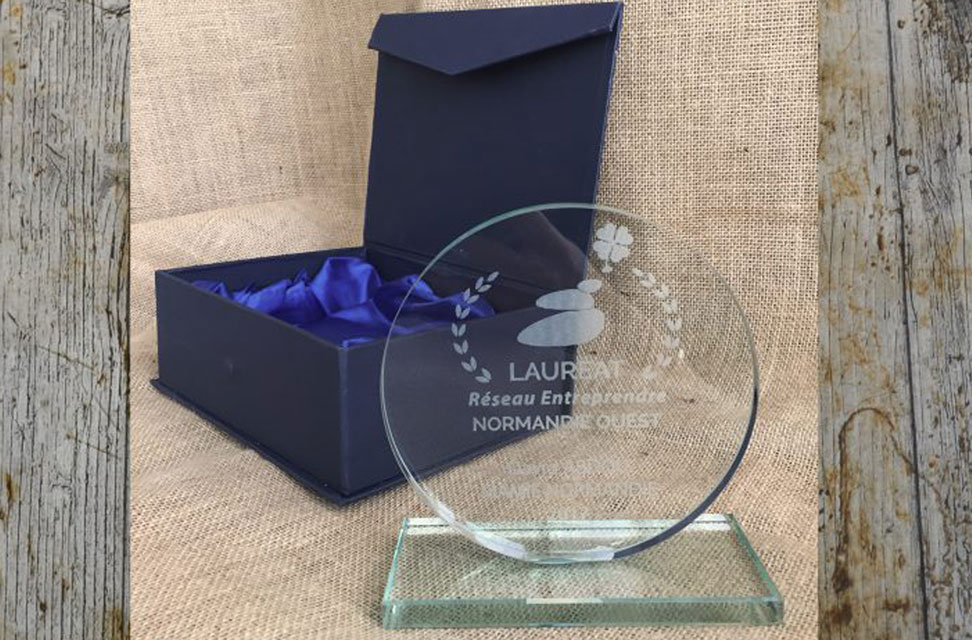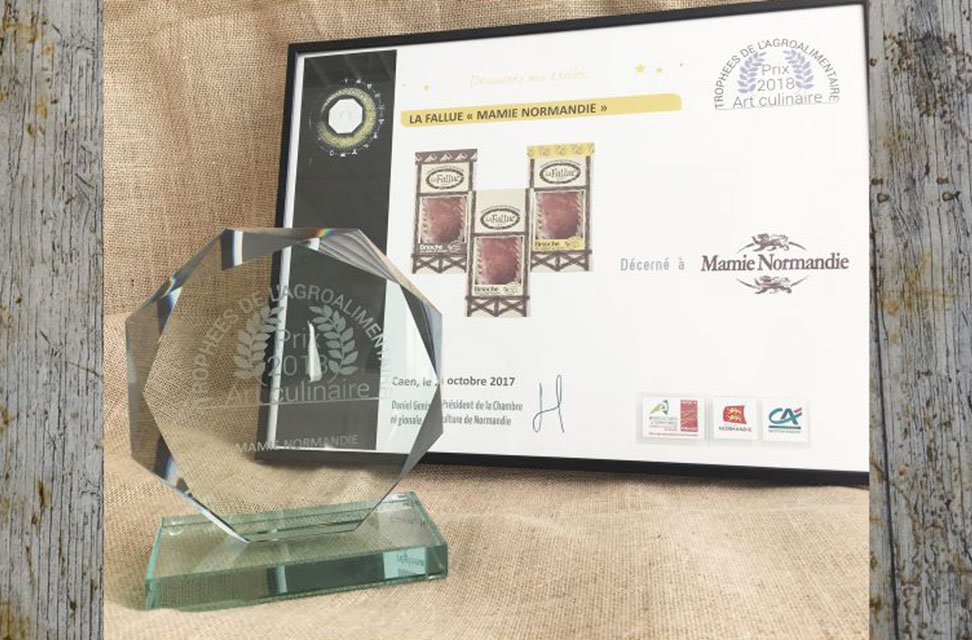 Mamie Normandie, Winner of the Agri-Food Trophies
The Chamber of Agriculture of Normandy, as well as the IRQUA decided to reward the company mamie Normandie for its range of products La Fallue. Mr. David ABDOU, the President of the company, was awarded the "Culinary Art" prize for this retro-innovation.
We would like to thank the entire team organizing the Agri-Food Trophies for this wonderful award and for the support they have provided.
Culinary College of France
Mamie Normandie has been part of the Collège Culinaire de France since 2018.
We are happy to work with French artisans who are committed to a constant quality approach.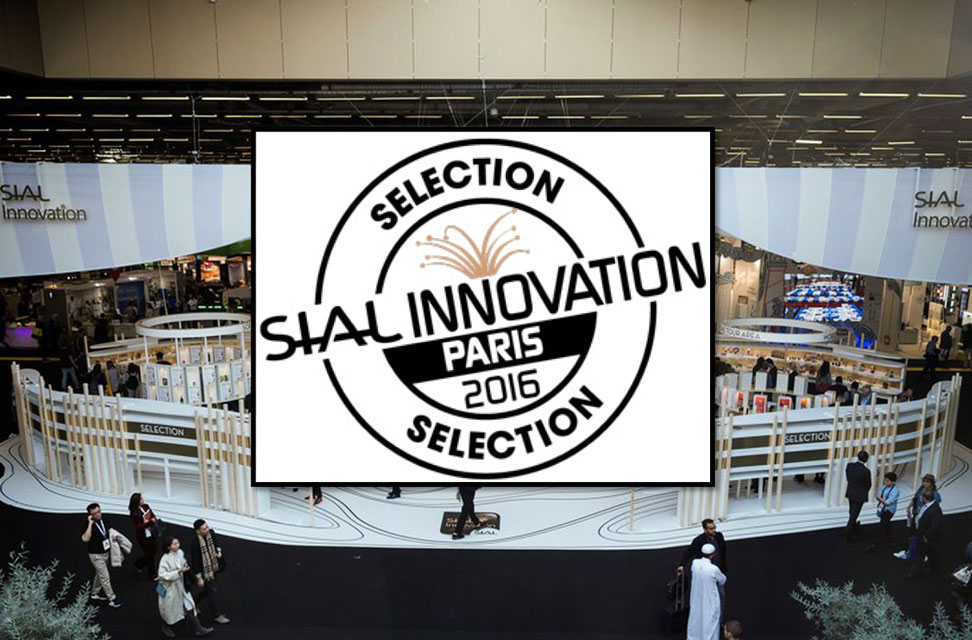 Innovation Award at SIAL 2016
SIAL rewarded the company Mamie Normandie and its President Mr. David ABDOU for its innovation with the artisanal brioche of Normandy La Fallue.
Mamie Normandie receives the journalist Périco Légasse
For this episode of Manger c'est voter, the gastronomic journalist Mr. Périco LÉGASSE honored us with a visit to our workshop in Bayeux to see how our brioche La Fallue is made by hand. He was conquered by the softness and the greediness of La Fallue Mamie Normandie, as well as by its high quality French ingredients.
Mr. Périco LÉGASSE congratulated Mr. David ABDOU, president of Mamie Normandie and his team for the quality of their work. We thank him for his visit.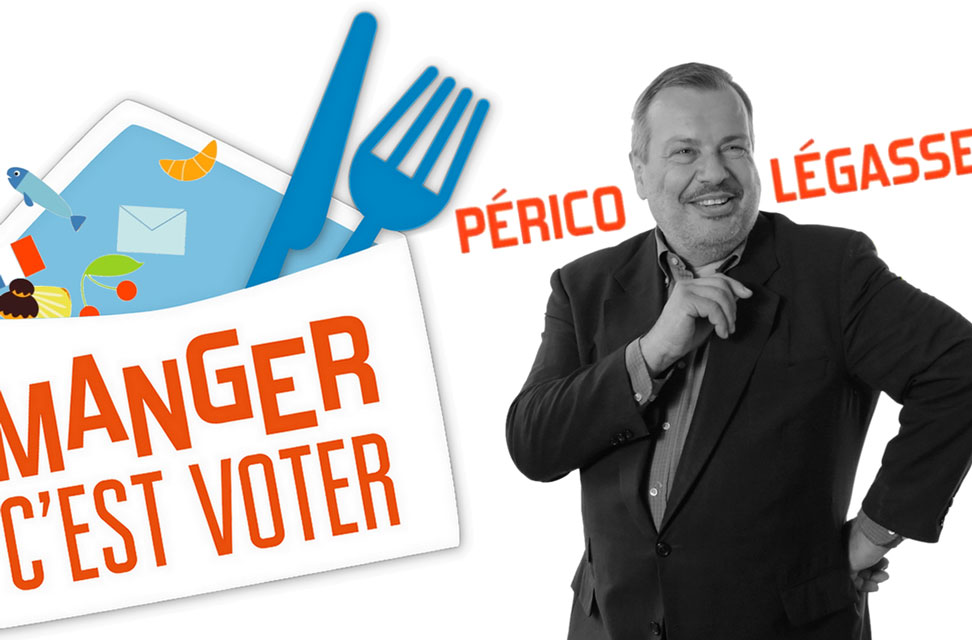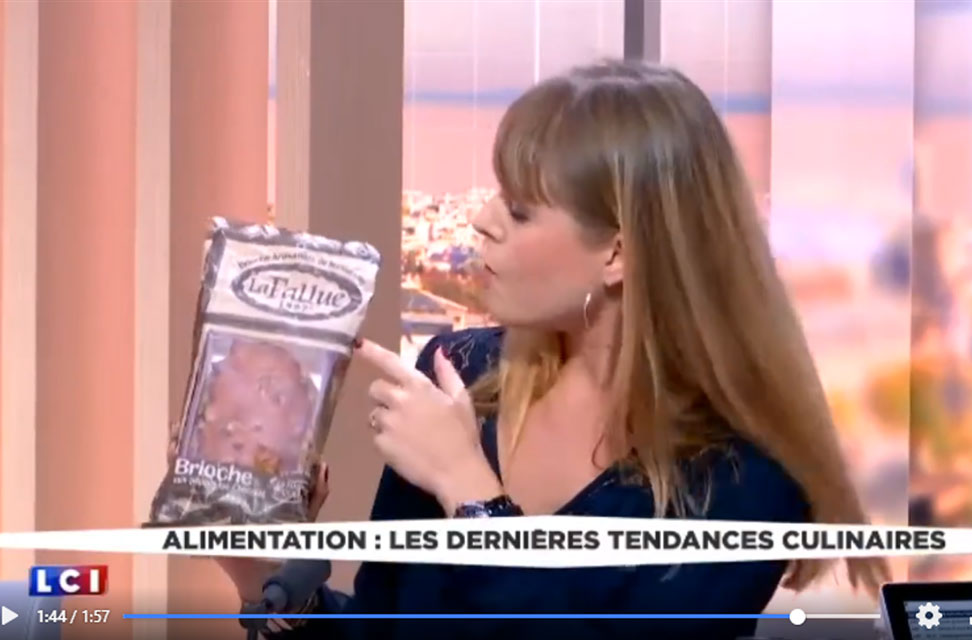 LCI talks about us!
LCI honors us by talking about our Fallue, and in the most beautiful way!

Télématin on France 2
Télématin talks about the Brioche of our grandmothers, and our delicious Fallue at 2'40!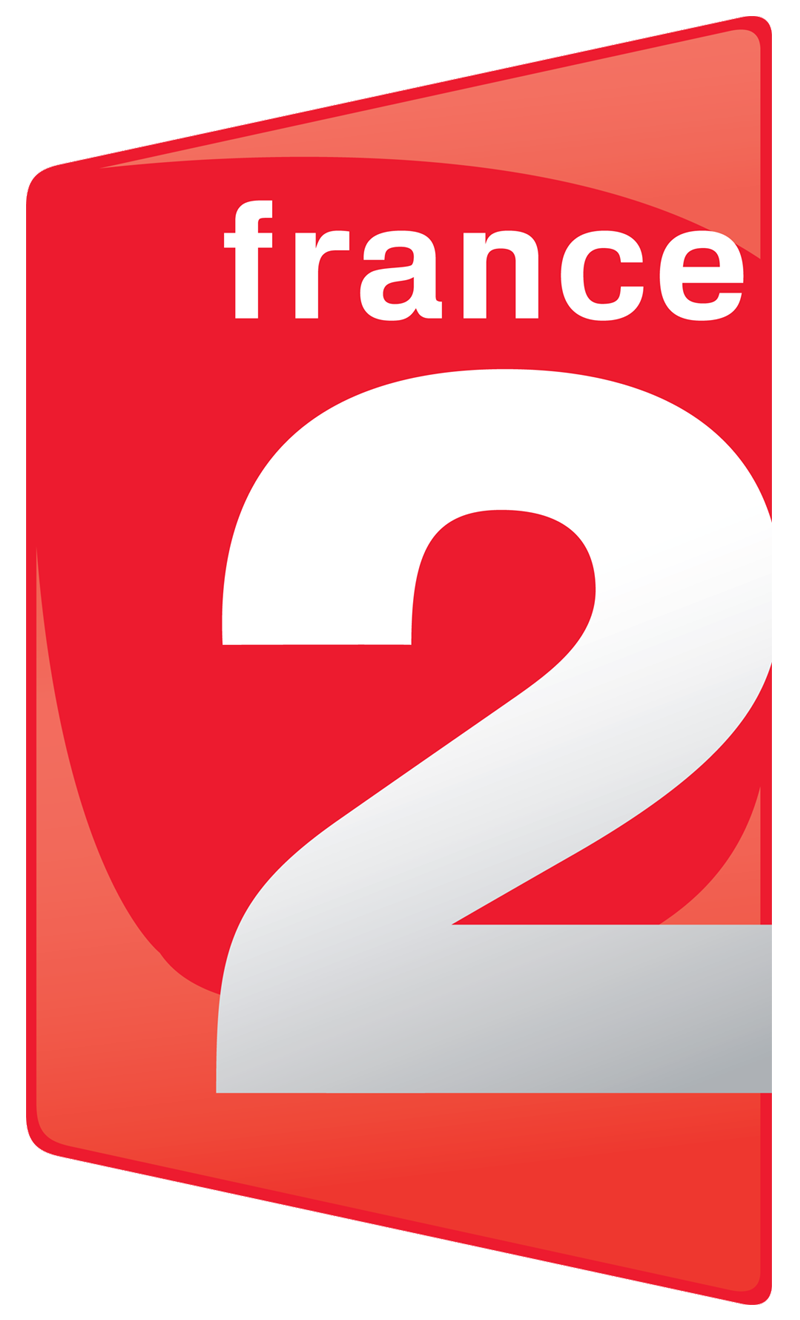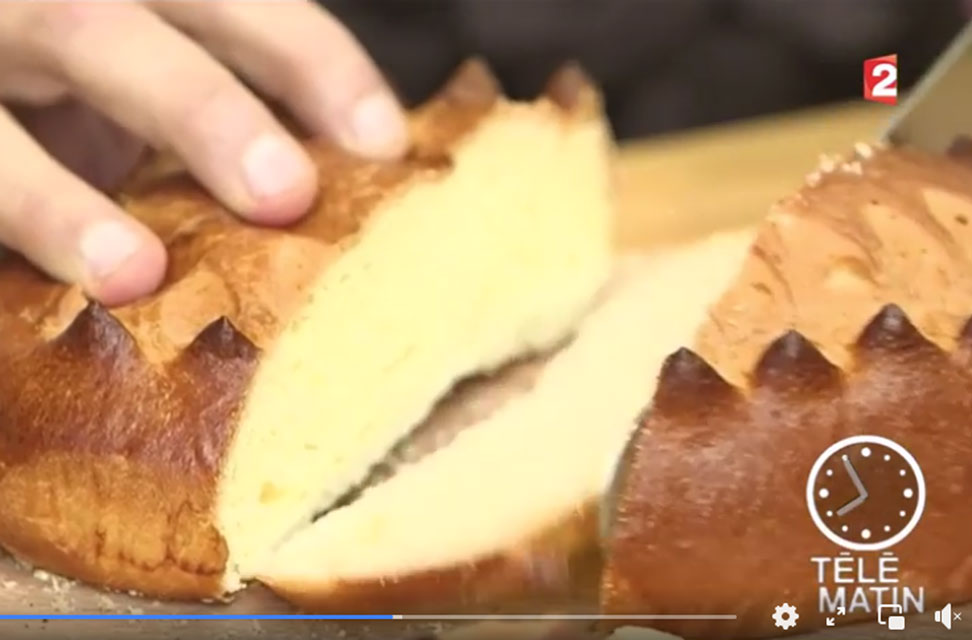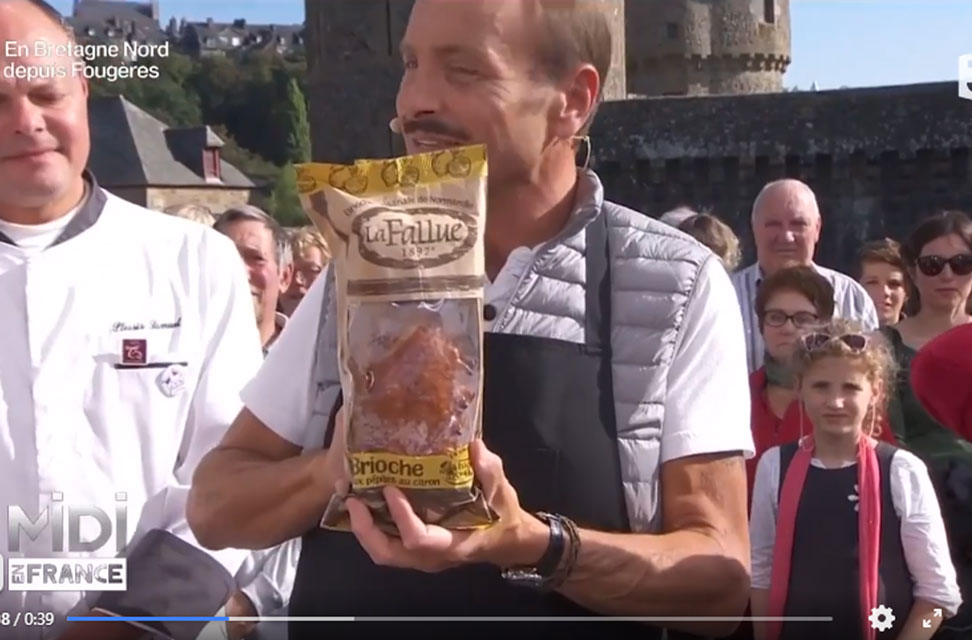 Midi en France on France 3
Vincent Ferniot Official also talks about us in his show Midi en France on France 3, and we thank him!